From the Aqua Hotel to the RBINS
The trip between the Aqua Hotel and RBINS can be done either on foot or by combining a portion on foot with a bus. In both cases, the travel time will be exactly the same, i.e. a little less than 20 minutes, except that the waiting time for the bus must be added.

It is therefore advisable to travel on foot. This will allow even the most curious, via a slight detour, to pass in front of the house where Audrey Hepburn was born, as indicated by a commemorative plaque (Rue Keyenveld 48, 1050 Ixelles).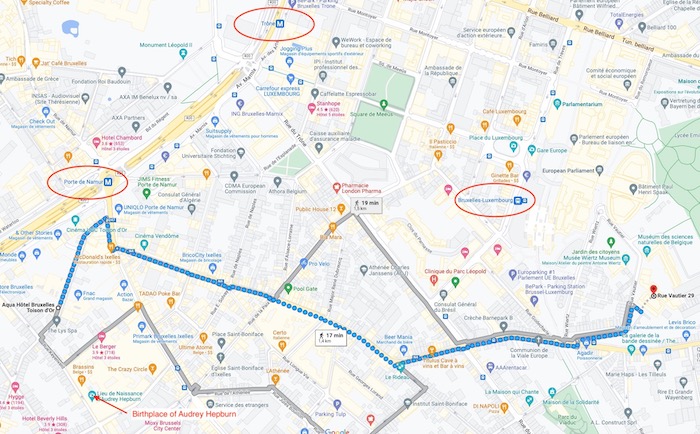 Map Aqua Hotel - RBINS

For people with reduced mobility, there are two solutions:

Stops "Porte de Namur" - "Luxembourg": bus 34 and 64
Stops "Trône" - "Luxembourg" : bus 95