From railway stations
Several railway stations are present in Brussels. Brussels Luxembourg, Brussels Schuman, Brussels Central and Brussels Midi are the main stations to reach the RBINS.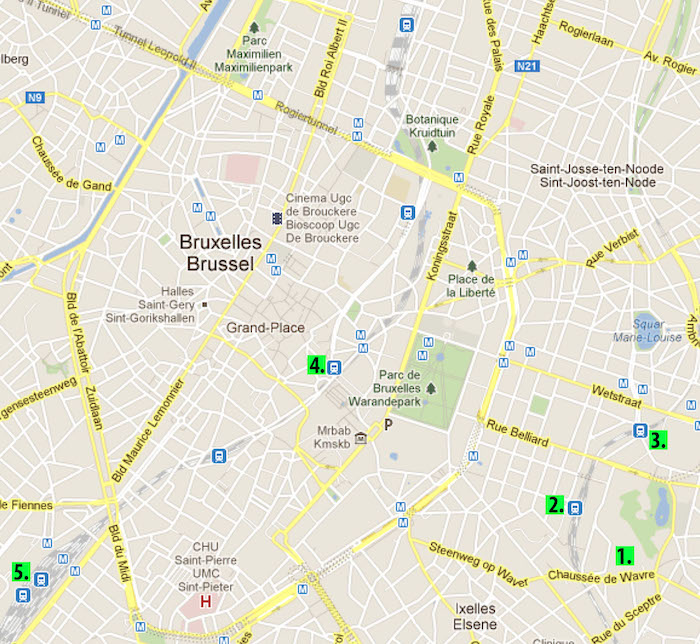 Close-up map of Brussels. 1. RBINS. 2. Luxembourg station. 3. Schuman station, 4. Central station. 5. Midi station.
The easiest is Brussels Luxembourg, which is only 5-7 min walk from the RBINS. You can walk to the RBINS via the European Parliament (see the blue path on the map below).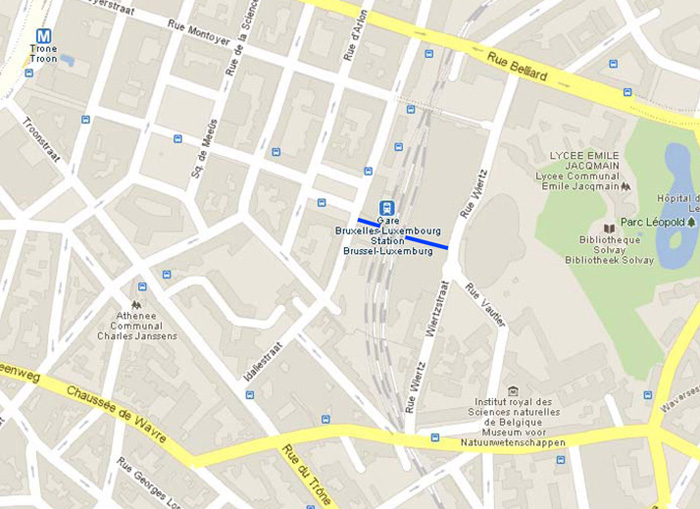 View of the area around the RBINS. The Trône station is on the left side of the map and the Luxembourg station is near the center of the map. The blue line indicates the path through the European Parliament reaching to the Vautier street.
From Brussels Schuman (1.2 Km from the RBINS), you can walk through the Jourdan Place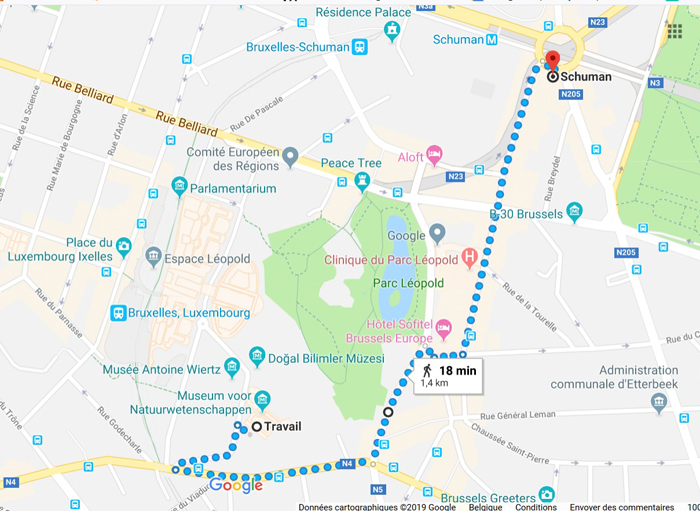 Map indicating the way to reach the RBINS from the Schuman rail station
From Brussels Central or Brussels Midi stations, you can take another train to the Brussel Luxembourg station.
From Brussels Central station, you can also take busses to the Luxembourg station.
From Brussels Midi station (the international arrival of trains from England, Germany, France and Netherland), you can take the subway (line 2 or 6, direction SIMONIS – ELISABETH) to the Trône-Troon stop. Then, you can walk (1.0 km) or take all the buses to the Luxemburg station.